Following a major corporate restructure and strategic alliance with a european investment group, Neptune Developments wanted to signify a new direction and greatly enhanced delivery capacity with a new brand and visual identity.
I led the creative team at Fabrik Studio as project creative director and a branding consultant to create a new brand that expressed the existing values of the company as well as its new vision for the future.
The idea of ION emerged as a powerful and attractive idea signifying two different metaphors that were at the core of the new company's brand narrative. ION was both a durable bond – an entity with a strength and capacity greater than the sum of its parts, but is also a positively charged agent that can bring energy and inspiration to transform places and change perspectives. The idea of changing perspectives became a literal element in the visual identity with a superscript device that echoes the molecular reference in the ION brand but also presented different visual interpretations depending on perspective.
The identity has been positively received by the client and has been used to forge new strategic development opportunities with public partners. It has provided a fresh visual language and tone of a voice through which the company's new approach and philosophy have been consistently and effectively presented across corporate collateral, stationery and a company website.
Ion-developments-interior-branding-design-merseyside
Ion-developments-branding-design-logo-design-liverpool
Ion-developments-logo-design-liverpool
Ion-developments-stationery-design-liverpool
Ion-developments-branding-design-liverpool
Ion-developments-brochure-design-liverpool
Ion-developments-brochure-design-merseyside
Ion-developments-brochure-design-north-west
Ion-developments-hoarding-design-liverpool
Ion-developments-building-development-brochure-design-cheshire
Ion-developments-building-development-brochure-design-liverpool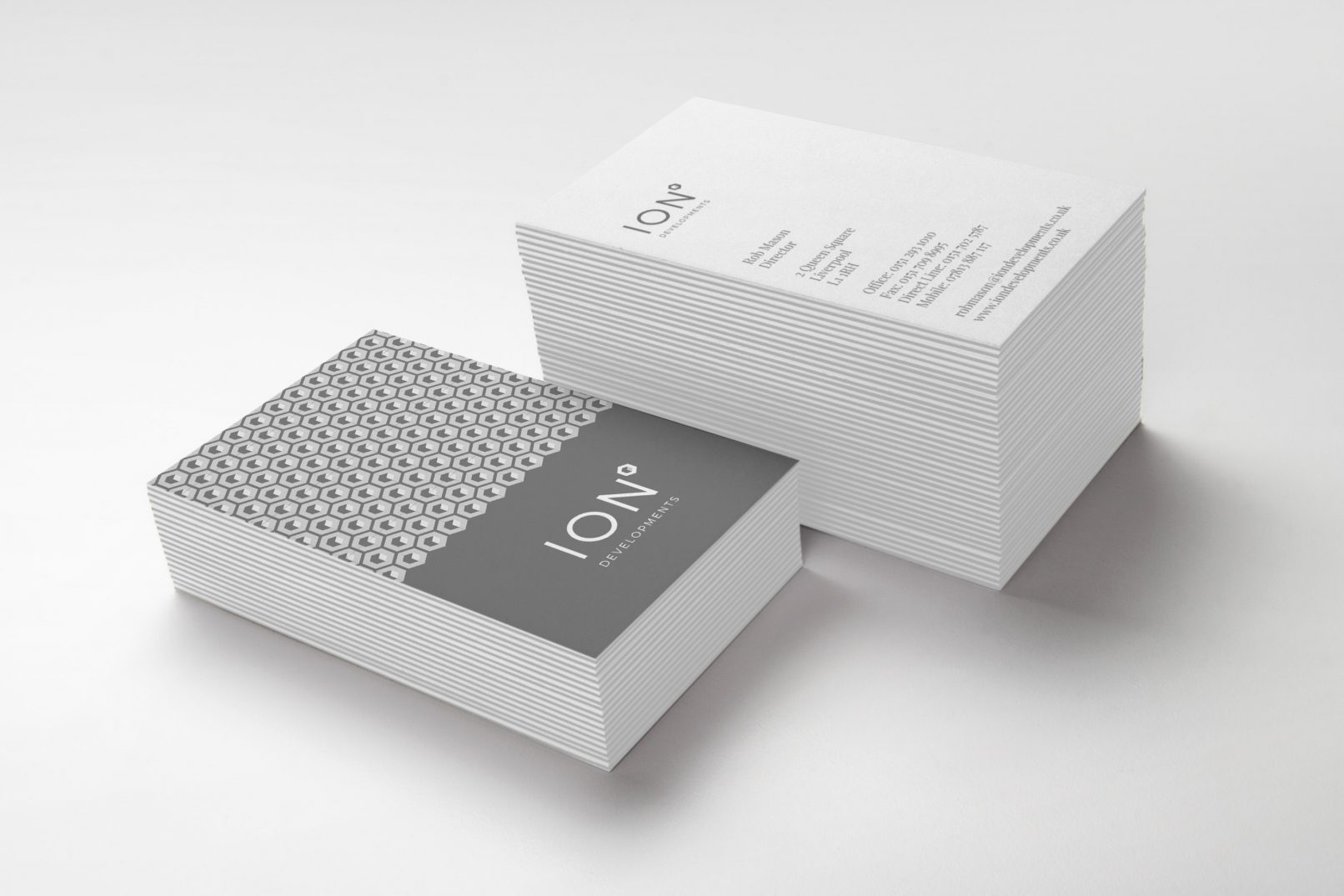 Ion-developments-business-card-design-liverpool
Ion-developments-business-card-design-merseyside
Ion-developments-hoarding-design-north-west
Ion-developments-publication-design-liverpool
Ion-developments-publication-design-merseyside
Ion-developments-publication-design-north-west